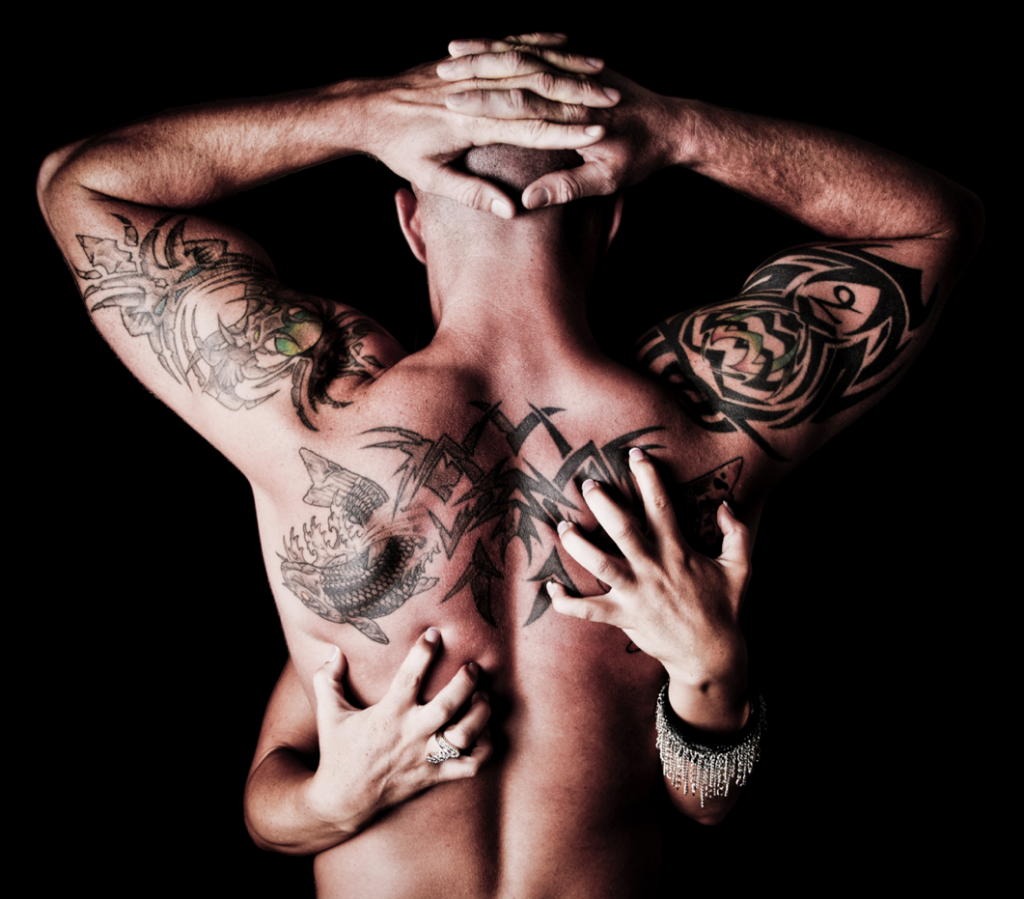 There have been plenty of studies linking exercise to sex since it releases endorphins, stimulates sex hormones, and promotes genital blood flow, all of which increases sexual arousal. Beefy muscles can always improve your sex life, especially ones aided by Ben-Wa balls, because orgasms depend on multiple muscle activity. Some people even claim to reach orgasm solely while exercising! But no one can deny that the very best way to sweat your way to ecstasy is with an ancient form of exercise – sex! Both our physical and mental health can benefit from sex – it improves sleeping, increases immunity and cardio-vascular health, as well as self-esteem and emotional intimacy… and it burns some calories too! About eighty-five calories per half-hour romp, to be exact. So screw the gym! Tone that tush in preparation for Santa's lap, and sweat out those toxins by screwing yourself tonight.
Encourage your partner through some sensual squats as they bounce onto the Fetish Fantasy Series Lap Dancer Thigh Strap On. A dong on the thigh relieves your own parts, making it easier for you to pleasure yourself while your partner is titillated to toned thighs! Send thrilling vibes up their spine with the Lap Dancer's sister, the Vibrating Thigh Strap On. Or try another new technique of giving or taking a pounding with the Fetish Fantasy Series Fantasy Glide, and pogo your way to pumped up pythons with this self-powered fuck machine.
Other intricate, toy-less sex positions are well suited for a hard pounding and a hard workout. With the lunge position, the person on top sits with one leg planted in front of them while the other leg extends behind them in between the bottom partner's legs. This position provides new sensations by accessing pleasure points from different angles, as well as working the quad, hamstrings, core, and butt. Sex while stranding also engages your core muscles and, depending on the specifics of your position, can work leg muscles and improve arm strength. This is definitely a more challenging position, though, but can be easily accessible with our Fetish Fantasy Series Deluxe Fantasy Door Swing!
We all hate working out, so if these steamy workouts are still a bore, dress it up with some animal roleplay, and pounce your way to pleasure. Make your partner beg for your bone with the Fetish Fantasy Series Doggie Hood and Leash, or combine our Fetish Fantasy Extreme Heavy Duty Leash & Collar with our Cwazy Rabbit or Karnal Kitty from Fetish Fantasy Lingerie for a diverse pack of carnal critters.
After your work out, use our Fetish Fantasy Series Shock Therapy to massage those sore muscles, or for an extra bolt of energy to prep for another round of fun! And don't forget – it's important to gradually bring your body temperature down after an intense workout, so try a cool down round with a frozen Icicle!
Feel free to anonymously inquire with the Sexperts for more information about sexercising or any Pipedream Product, or email me directly at Sabrina@PipedreamProducts.com.